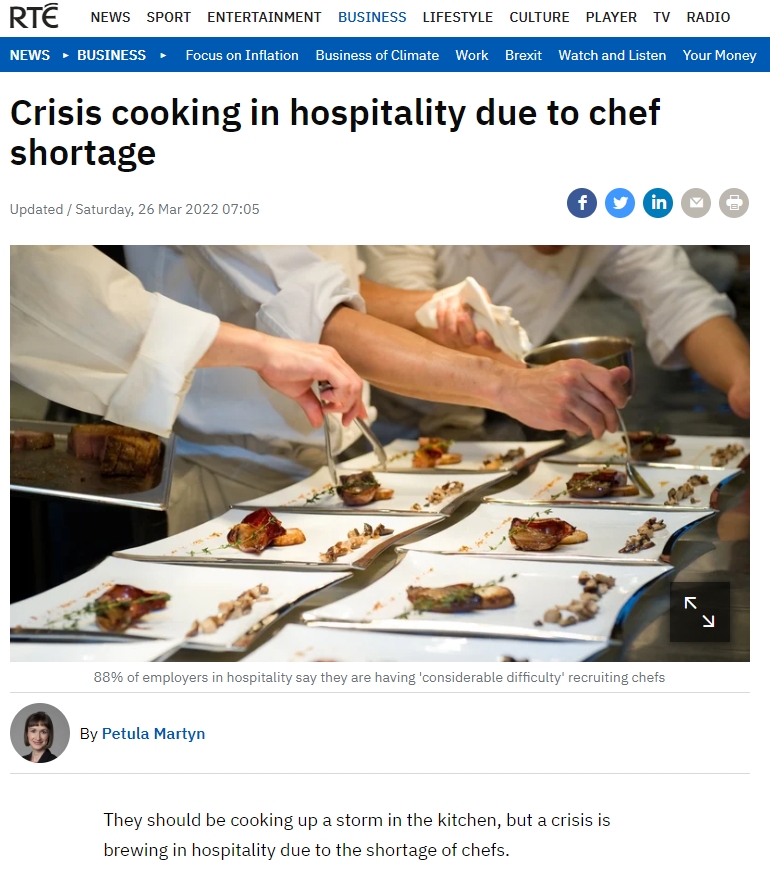 They should be cooking up a storm in the kitchen, but a crisis is brewing in hospitality due to the shortage of chefs.
According to Fáilte Ireland there are 40,000 vacancies across the tourism industry, and 10,000 are for kitchen staff.
Its most recent research found that 88% of employers in hospitality say they are having 'considerable difficulty' recruiting chefs.
Read More »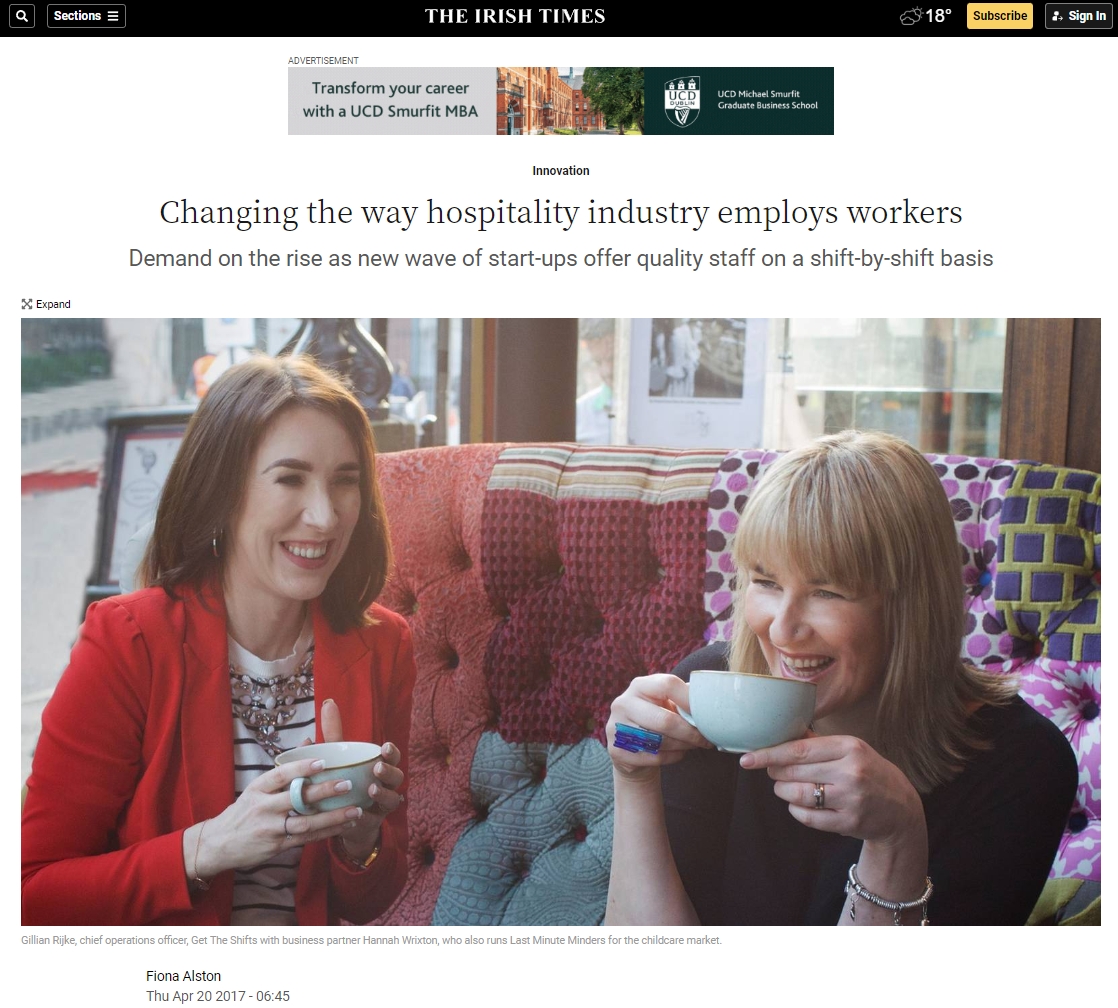 Demand on the rise as new wave of start-ups offer quality staff on a shift-by-shift basis
Read More »