Party Food - Mid Range
Our Party Menu is ideal for any Occasion from 18th's, 21st's to Communion, Confirmation and everything in between.
You Can Select and switch around any items on this menu, our Basic Menu or Our Deluxe Menu to create the Ideal Menu for your Special Occasion.
We Can Cater to all Dietary requirments.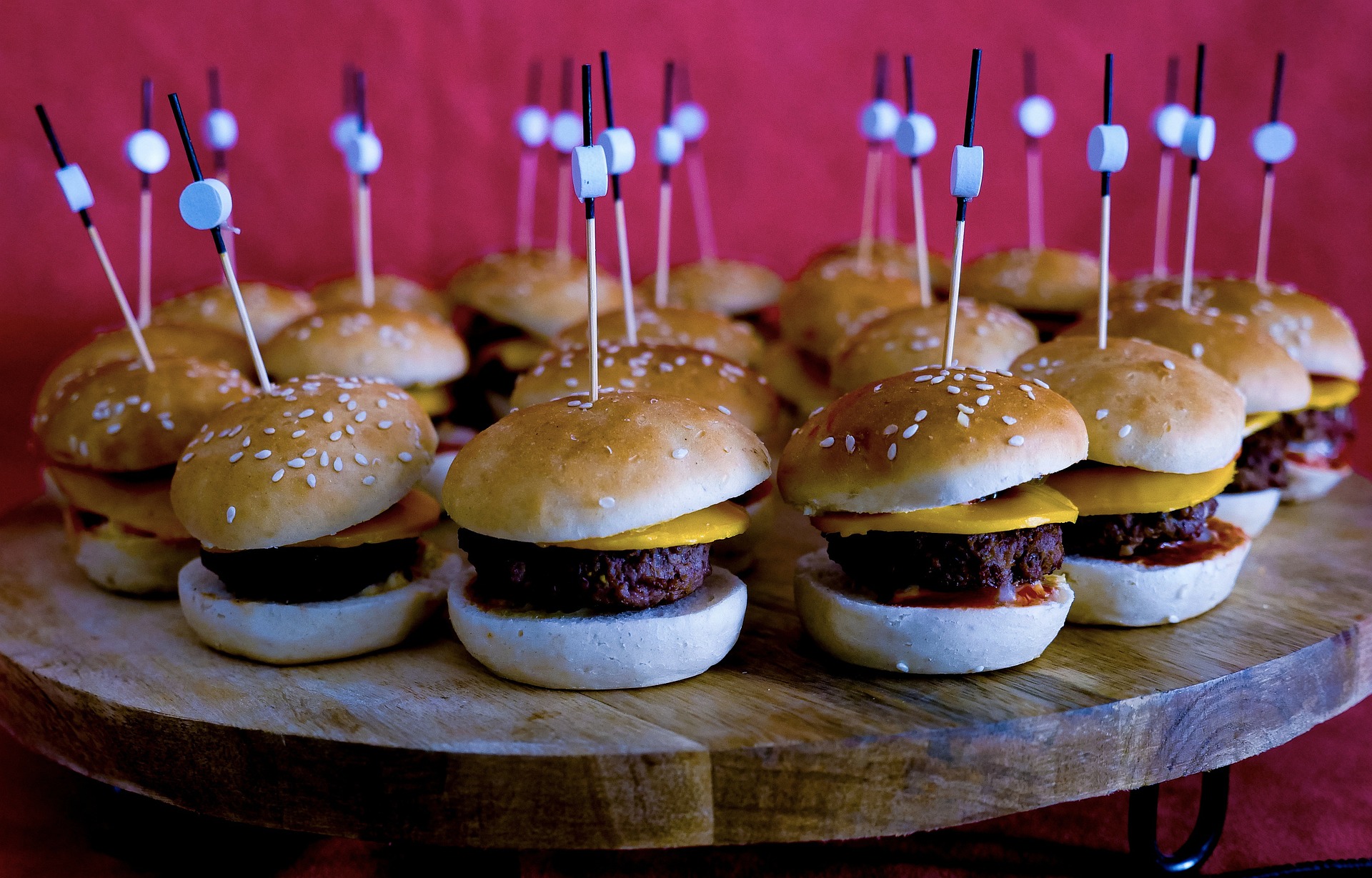 Quiche Lorraine Tartlets
Spicy Mexican Meatballs
Garlic Mushrooms
Bacon, Cheese and Spring Onion Potato Skins
Patatas Bravas
Beef (or) Chicken Burritos
Beef Taco Nachos
Chicken Satay Skewers
Chicken Kebabs
Sundried Tomato, Mozzarella and Pesto Crustini
Chicken Caesar Wrap
Sea Food Croquette
Cod Goujans with Tarter Sauce
Slider with Cheese ( mini Burgers)
Gold Fried Tiger Prawns
Lamb Falafel
Dirty Chip - Sweet Potato